Volunteer Tutoring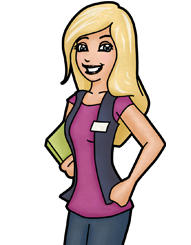 Welcome! BYU-Idaho has partnered with Tutor Matching Service and has many Volunteer Tutoring Centers to help you master your courses. Whether you need a little or a lot of assistance we are here to help! We offer a great atmosphere for teaching and learning and our tutors really enjoy their work. You can choose to go to TUTOR MATCH to schedule a one-on-one appointment or you can drop-in at one of our centers listed below.
Are you interested in becoming a volunteer through Tutor Matching Service?
Most volunteer tutors commit to serve 1-2 hours a week.
Click here to get started.
Would you like to volunteer at one of our Drop-In Centers? Please contact us below for more information.
If you are interested in becoming a volunteer tutor, you must maintain a 3.0 GPA and in most cases tutor courses in which you have received a B+ or better. Volunteer tutors commit to serve 2 hours a week.

Questions? Would you like to become a volunteer tutor? Please contact us:
(Labs will open the second Thursday of the semester)
Anatomy and Physiology Drop-In Lab
Room: BENSON 110/108

Days: MTWThF
Time: 5:00 – 7:00pm

Contact Dan Otis at: oti12002@byui.edu
Biology Drop-In Lab
Room: BENSON 124

Days: MW
Time: 5:00m - 7:00pm


Contact Ryan Davis at: dav12056@byui.edu
Chemistry Drop-In Lab
Room: ROM 277

Days: MTWThF
Time: 5:30pm - 7:30pm
(Closes at 7:00pm on Mondays)

Contact Jeffrey Olmstead at:
olm13001@byui.edu
Chinese Conversation Lab
Room: SMITH 422
(not available Dec. 10th)
Days: TTh
Time: 5:00pm - 7:00pm

Contact Devin Schroath at: sch10011@byui.edu
French Conversation Lab
Room: SMITH 331

Days: TTh
Time: 5:00pm - 7:00pm

Contact Justin Ricks at: ric13047@byui.edu
German Conversation Lab
Room: Smith 129

Days: MW
Time: 5:00pm - 7:00pm

Contact Johanna Fahl at: fah11001@byui.edu
International Lab
Room: McKay 360

Days: TTH
Time: 5:00pm - 7:00pm

Contact Johanna Fahl at: fah11001@byui.edu
Spanish Conversation Lab
Room: SMITH 468

Days: MTWThF
Time: 5:00 – 7:00pm

Contact Elizabeth Thompson at: tho11024@byui.edu
Physics Drop-In Lab
Room: ROM 127
(not available Dec. 10th)
Days: MTWThF
Time: 5:00pm - 7:00pm

Contact John Rackham at: rac10003@byui.edu
Russian Conversation Lab
Room: HIN 171

Days: TTh
Time: 5:30pm - 7:30pm

Contact Isaac Vail at:
vai10001@byui.edu
Resources:
Volunteer Tutor Commitment Form

"They will be natural leaders who know how to teach and how to learn. They will have the power to innovate and improve without requiring more of what money can buy. Those graduates of BYU-Idaho... will become legendary for their capacity to build the people around them and to add value wherever they serve"
- President Henry B. Eyring