Reveal the Professional Within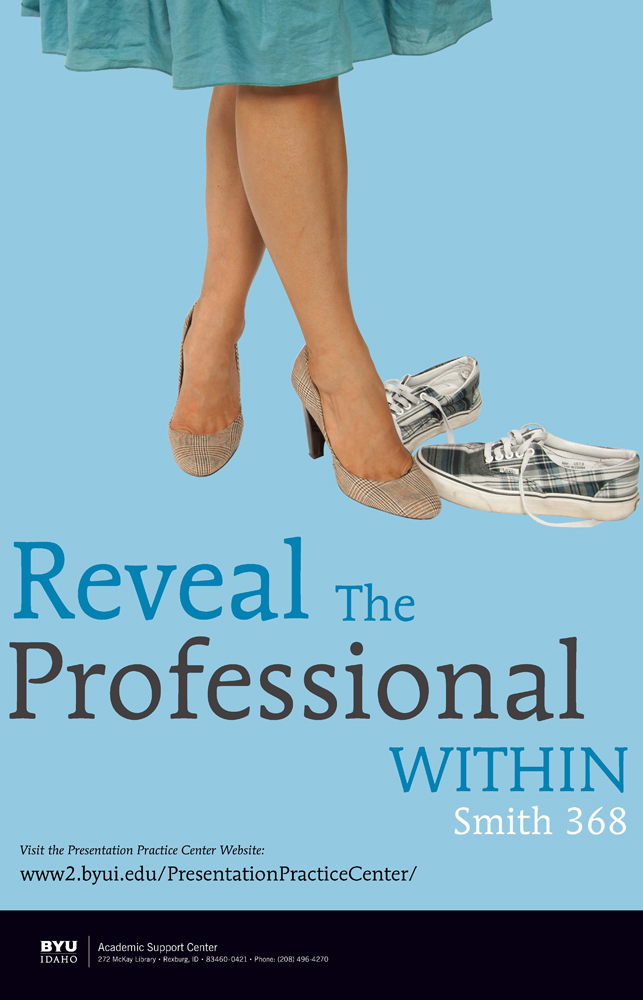 The Presentation Practice Center (PPC) helps students learn the importance of giving a professional appearance while speaking. Our client wanted something that would stand out to students and appeal to them. We chose the campaign of "Reveal the Professional Within" to advertise this, the contrast of the professional with the casual.
'Did You Know?' campaign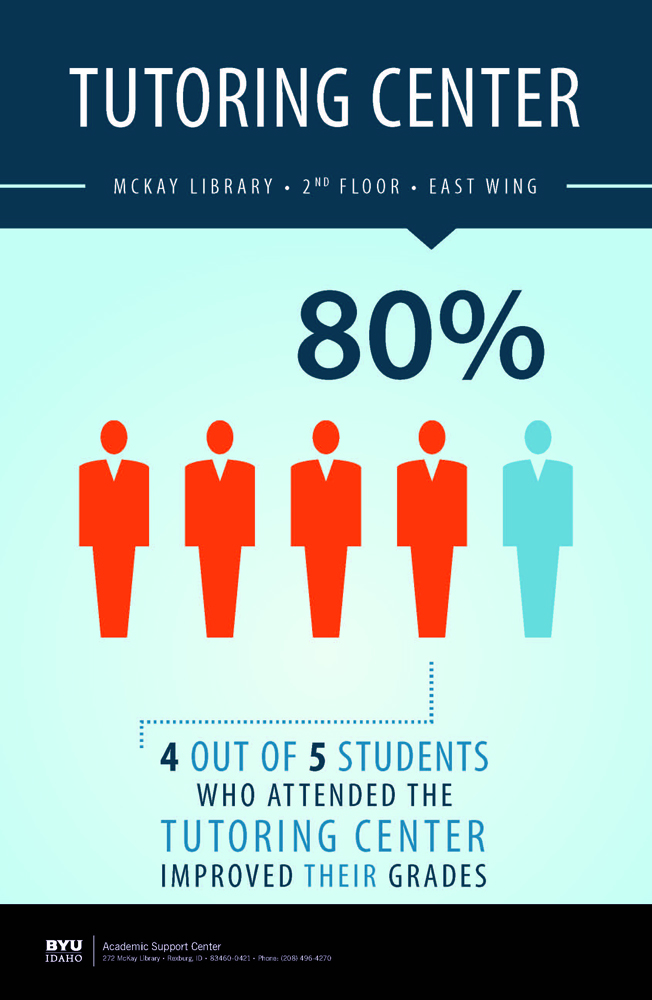 This banner used an infographic to catch the viewer's attention, based on statistics gathered by the Tutoring Center. The Tutoring Center wanted to make the student body aware of what kinds of people attend the center. We illustrated this through an eye-catching infographic.
Physics lab Drop-in Lab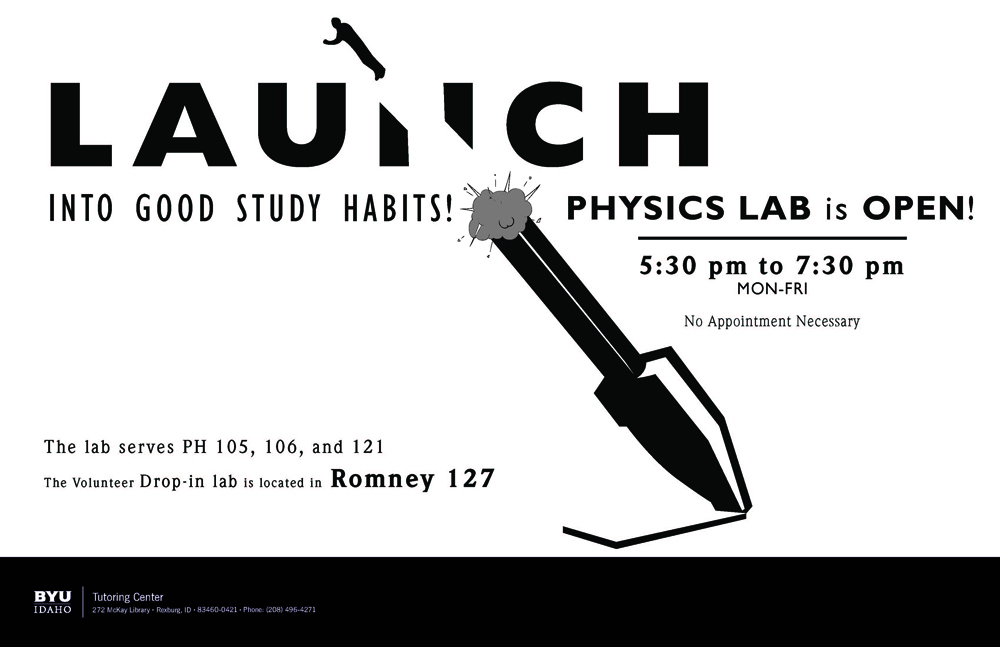 The use of black and white adds a good contrast with other ads that would inevitably be competing for attention. Text arrangement makes optimal use of white space to add visual appeal and a clean appearance. The depiction adds a touch of humor to give a friendly and inviting feel to the poster.
Reveal the Professional Within 2
This is another poster for the PPC campaign. The model was placed within the banner to flow with the text and give balance to the advertisement. The volunteers involved had a lot of fun at the photoshoot. We found that the PPC embodies the same casual yet, professional atmosphere.
Writing Center Campaign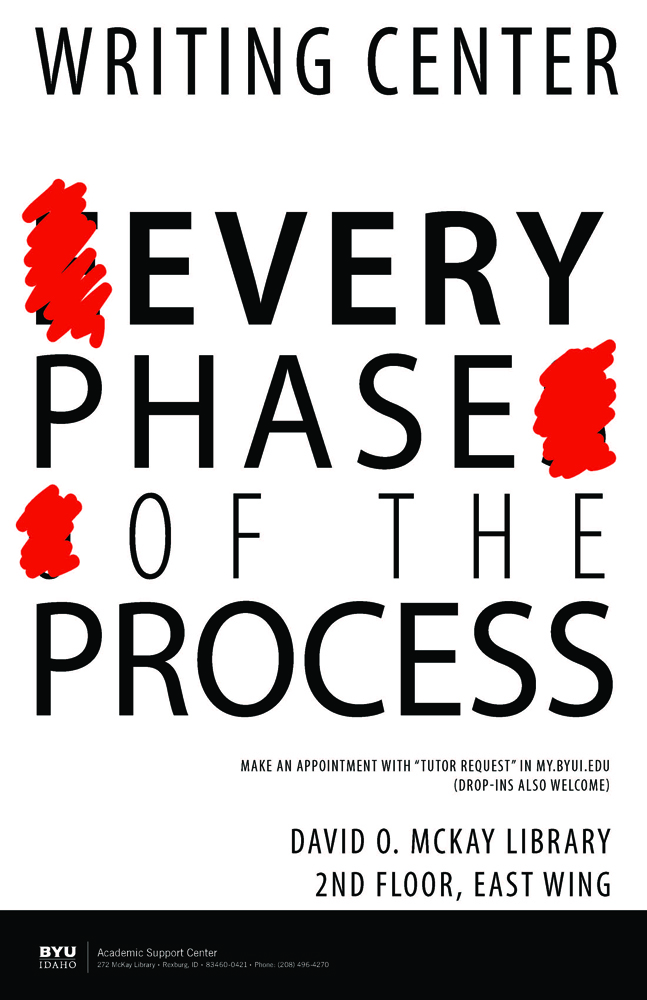 The design demonstrates a feel for the writing center by using elements from the writing center, such as correction marks and revisions typically associated with the editing process. This gives students an idea of what they can expect and what services are offered. The text is also aligned to show not only grammatical assistance, but also punctuation and structure assistance as well.